Welcome To
Newport Inn and Suites
Take a break from the hustle and bustle of everyday life and discover nature's beauty with a stay at Newport Inn & Suites, ideally located in the heart of Newport, Oregon. From its magnificent beaches to its ample museums to its delectable seafood, this destination attracts those far and wide. There is plenty to do in the area, including embarking on a whale watching tour, climbing up a majestic lighthouse, and going crabbing. Experience it for yourself at our Newport, Oregon, hotel.
Whether you bring the whole family or are on a solo trip, you are sure to have a great time at our hotel in Newport, Oregon. We have a large variety of rooms that will cater to both families and individuals traveling for business or pleasure. Each of our guest rooms offers modern amenities, such as a cable flat-screen TV, high-speed WiFi, and coffee-making facilities. What's even better? Our property offers free parking and an around-the-clock front desk. Life is good at Newport Inn & Suites!
Let's admit it. Location is everything! That's why we offer a convenient location in the heart of the Oregon Coast. Restaurants, shops, and the beach are all within a one-mile radius. There are so many things to do in Newport, Oregon. We are within proximity to top attractions, including the Oregon Coast Aquarium, Newport Historic Bayfront, Pacific Maritime Heritage Center, and Yaquina Head Outstanding Natural Area. Here, you'll be able to spend time doing activities rather than time on the road.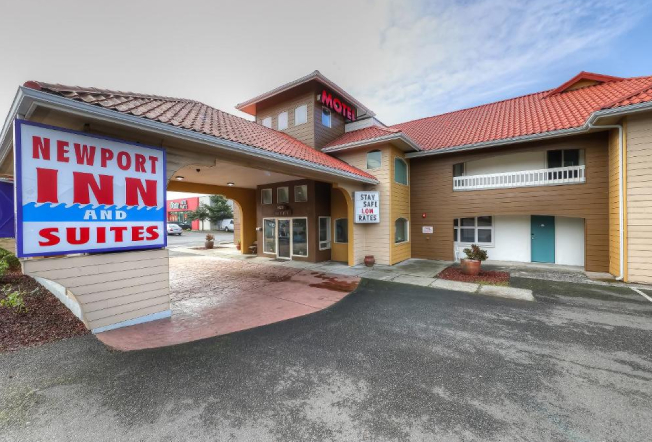 Newport Inn and Suites
Enjoy a blissful stay on the Oregon Coast at Newport Inn & Suites.